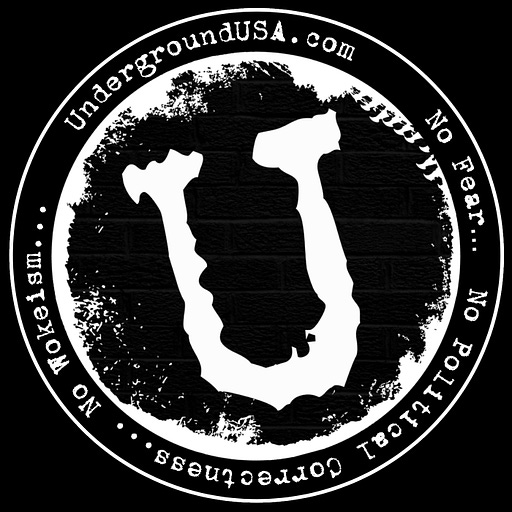 Jan 2 • 28M
If The FBI & DoJ Had Been Doing Their Jobs...
No Fear. No Wokeism. No Political Correctness. Heard and read across 47 US states and 23 countries.
Before we get to this morning's segment on The Captain's America: Third Watch with Matt Bruce, I'd like to take a moment to talk about the attacks on New York City Police Department personnel on New Year's Eve into New Year's Day in the Big Apple.
The FBI says the person who executed the machete attack on three law enforcement officers on New Year's Eve was on their radar, yet they didn't do anything about it; didn't do anything to get in front of this lone-wolf attack from an Islamofascist terrorist who was trying to make a statement and cause terror and chaos on New Year's Eve in the biggest city in the United States.
I can't help but wonder. If the FBI were more focused on investigating and preventing real violent crime, real egregious crime in the United States and not being used for political persecution, like they are under the Biden administration – and probably were under the Obama administration quite honestly, then maybe this attack wouldn't have happened. Maybe they would have been paying enough attention to have circumvented this tragedy.
The idea that the DoJ and the FBI have been politicized is completely anathema to what the United States Executive Branch is supposed to be.
The Executive Branch is not supposed to have discretionary power to the level that it has today. It is supposed to execute well-written laws that Congress provides and the President signs into law. Right now we've got crap legislation coming out of Congress and they kick the can over to the Executive Branch to give the many departments and agencies regulatory power to literally create legislation. That's not the way it's supposed to work and you can thank Woodrow Wilson, Franklin Roosevelt, and let's throw in LBJ as well for this situation.
Our Department of Justice and our FBI have to get back to investigating real crimes and dispensing color-blind, gender-blind, and non-partisan justice when it's called for. What's happened to the DoJ and the FBI is beyond a tragedy. We are seeing the seeds sowed for despotism if we allow it to go any further…
---
Underground USA is a reader-supported publication. Please consider helping the effort with a small contribution.